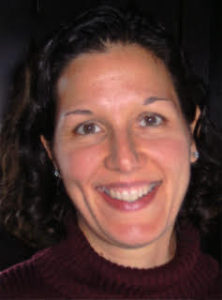 Faith K. Hagerty, PT, cert. MDT, CSCS, Owner
Faith has spent more than 20 years understanding what pain and discomfort mean to her patients. She has explored and developed methods that have given patients relief from pain in areas such as back, neck, shoulder, knee and other joint issues. Faith's approach to physical therapy is rooted in a strong foundation of education:
Bachelor of Arts in Biological Basis of Behavior, University of Pennsylvania, 1990.
Master's of Physical Therapy from Philadelphia College of Pharmacy & Science, 1994.
Certified in the Mechanical Diagnosis and Treatment (MDT) of the spine through The McKenzie Institute, 2002. Promotes education, empowerment and self-treatment for fast, effective results. (www.mckenziemdt.org)
Certified Strength and Conditioning Specialist through NSCA, 1997.
Certificate of completion in manual physical therapy – The Manual Therapy Institute, 2006.
Certificate of completion of Total Motion Release (TMR) 1,2,3 in 2013. TMR emphasizes a total body approach and rebalancing to eliminate and prevent issue recurrences with the goal of empowering and teaching you how to fix yourself quickly and effectively. (totalmotionrelease.com)
Faith has played competitive sports (including NCAA Division 1 field hockey (1998 NCAA Final 4)/lacrosse, softball, basketball, tennis, running) her entire life and continues to be active. She believes the key to staying well is through movement, thinking positively and eating nutritiously. She wants you to be able to quickly and safely return to your activity and stay active without pain. Whether it is participating in your favorite sport or activity, playing with your kids/grandkids or just getting through your day without constant, nagging pain, Kinesio Physical Therapy can help you achieve your goals and get back to doing the things you love.
Our Commitment
HELPING PEOPLE STAY ACTIVE, HEALTHY AND MOBILE
In this age of "big medicine" we are proud to be an independently owned and operated practice. Our mission: Consistently providing the highest standard of care to everyone every day. We collaborate with you, the patient, by listening to your story/goals to provide a thorough assessment to establish an individualized treatment plan to facilitate and expedite healing to get you back to doing what you love before this issue came around.
You will feel our genuine concern for your good health the moment you call and when you arrive. Our goal is to make you feel right at home, and welcome in our relaxed, comfortable office. We respect your time so you will not be kept waiting for your visit.
Through her education and experiences, Faith has developed a deep and intimate knowledge of how the human body moves, works and is connected. She is strategic and practical in her thinking, has an intuitive sense about movement and an open-mindedness about holistic wellness approaches.
Faith specializes in the diagnosis and treatment of mechanical spine and joint issues, as well as dysfunctional movement patterns that keep you from doing the activities you love. Her focus is on finding the root cause of your pain or issue, restoring your mobility, proper movements patterns and strength and creating/designing an individualized/customized program/strategy that will make your results last.
Sign up for our newsletter